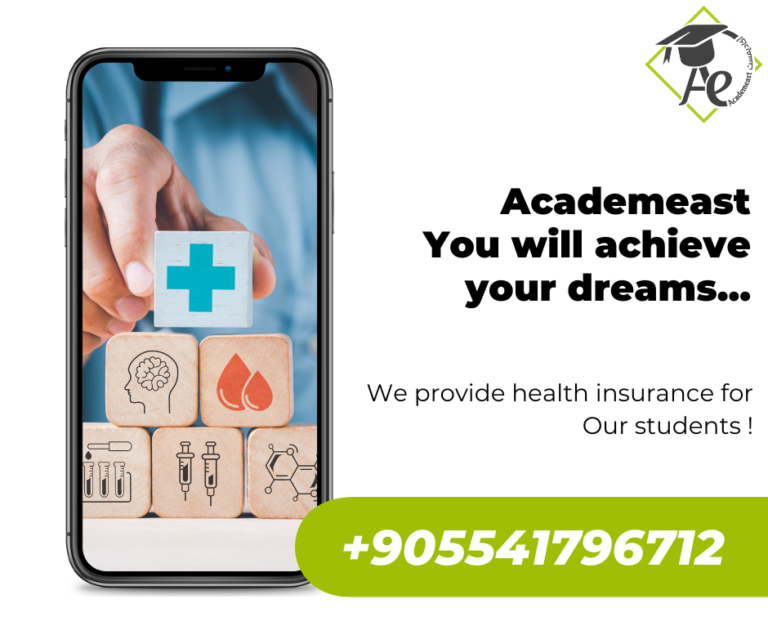 Health insurance in Turkey for foreign students:

Obtaining health insurance is necessary for foreign students throughout the duration of their official residence. There are two types of health insurance for foreign students: 
The first type _ government SGK: It belongs to the Turkish government. This type has an annual cost, and the price does not differ according to the age of the student. It is a fixed price for all foreign students in Turkey. This insurance includes all Turkish government hospitals, and the reduction rate in it reaches 75% and more, while the discount rate on medicine also reaches 75% and more. In all Turkish pharmacies, and sometimes it is dispensed for free if it is in the hospital pharmacy in which the patient is being treated.
Important information: The student is required to obtain government insurance and register for it before the expiration of a period of 60 days from the date of his registration at the university. In the event that this period ends before registration, unfortunately, the student is deprived of government insurance services for the rest of his studies in Turkey.
The advantages of government insurance lie in the value of the discount enjoyed by its holder. It is also characterized by the idea of comprehensiveness, as the discount includes general examination - diagnosis - medication - operations "with the exception of some types of cosmetic operations."
The second type _ private insurance: Which belongs to private insurance companies, and it is the cheapest type that is provided by many companies, and of course the price varies according to the company and the age group of the student. Likewise, the discount is limited to certain pharmacies in every Turkish city. The value of the discount in this type is much less than government insurance, and is sometimes almost symbolic.
It is also important to know that both types are accepted when obtaining a residence permit, and the Immigration Department does not require you to register in any of the types. It is up to you, and you can choose what suits you best. 
Provided health services:
Turkey has an outstanding healthcare sector with a large number of Turkish doctors who speak English, especially in the major hospitals. All hospitals have an emergency room that is open 24 hours a day, doctors are available and some pharmacies are open 24 hours a day, 7 days a week.
As for the universities in Turkey, they all have a free medical service in their medical centers that provide advice on emergency treatment and advice on personal and health issues. There is always at least one doctor and one nurse working during the week in the health centers of the universities.
Health insurance in Turkey for foreign students is very important for students coming to study in Turkey, so the above information was mentioned in order for the student to obtain the required information in an easy way.